Bibi is adopted, and feels out of place everywhere - everywhere, that is, except Tyme's End, the abandoned, delapidated house that lurks behind a high wall, out of sight. It feels like hers - but it isn't. When one day the real owner, Oliver, turns up, Bibi's life is turned upside down - and slowly she begins to see that there's something dark and mysterious about Tyme's End, something that's still there, clinging to life...
What happened to Oliver, ten years ago, that has scarred him so badly that he's still afraid? And what happened sixty years before
that -
the chilling events that brought the evil to life? Part romance, part ghost story, part psychological thriller,
Tyme's End
explores the power of the past, and the ways it comes back to haunt us...
For an interview with me about
Tyme's End
, click
here
.
'This compelling, richly-characterised young-adult novel... poised between idyll and nightmare...' - Nicolette Jones,
Sunday Times
(Children's Book of the Week)
'...it's impossible to put the book down... the psychological menace is tangible as Collins choreographs her characters towards a superbly judged ending... a writer of real power' -
Guardian
'A gripping read... wonderfully delivered... it made the hairs on my arms rise... the tension is amazing' -
Bookette
'
Tyme's End
is genuinely chilling - and, despite an episodic, three-tales-in-one structure, Collins builds suspense right up until the very last pages. I found the last section almost unbearably tense and I really wasn't sure if I was looking forward to the resolution or not, such was the menace... the hairs on my neck were really standing on end...
Tyme's End
is an unusual and absorbing book that will particularly suit readers who like intensity and unpredictability and aren't afraid of a challenge. Bookbag loved it.' -
Bookbag
'Beautifully written,
Tyme's End
had me hooked from the first page... I knew that B. R. Collins could make me believe anything from the first few paragraphs... An absolute page turner that promises to both chill and absorb you, this book is a must read for all readers who want to be on the edge of their seats for an entire story. With a killer ending - literally! - this book is absolutely sensational!' -
Goodreads
If you liked Tyme's End,
here are some other books you might like to try...
Tamar,
by Mal Peet - a wonderful, complex, brilliantly written novel that confronts the power of the past. It's made up of two narratives, one set in the present day, one during the Second World War, and both are as compelling as each other. It won the Carnegie Medal, and deservedly.
The Mist in the Mirror
, by Susan Hill - one of the best ghost stories around. It's chilling, wonderfully judged and subtle - and, as well as that, uses the genre supremely well to pose questions about the past and our relationship to it. It's less conventional than the better-known
The Woman In Black
, and it's elusive, mysterious and sometimes frustrating - but it's the one I keep rereading!
The Ghost of Thomas Kempe,
by Penelope Lively - another Carnegie Medal winner, as it happens! This one is a ghost story, hilarious, warm, exciting and thoughtful... It makes me laugh out loud
and
gives me an ache in my throat every time I read it.
The Scarecrows
, by Robert Westall - when I was trying to create a sense of menace in
Tyme's End
, this was one of the books I went to, to see how it was done. It's a masterclass in slow-building fear, in atmosphere and intelligent, precisely-written horror. It's a perfect example of a page-turner that manages to be moving and complex at the same time.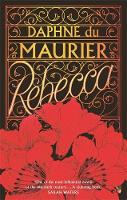 Rebecca
, by Daphne du Maurier - it's a classic, what can I say? A gothic, dark, dramatic thriller where the great country house is a character in its own right...
Greenmantle
, by John Buchan - if you liked the last section of
Tyme's End
and you feel like reading a Good Yarn, this is the book for you. Set during the First World War, this is a masculine, politically incorrect, occasionally preposterous tale of adventure which, despite everything, I
love.
One of the characters has been likened to T. E. Lawrence (who inspired H. J. Martin in
Tyme's End
) and Buchan's prose style has a lovely pre-war charm...